One Dead, 15 Hurt in Suicide Attack on Kabul Bus - The New Indian Express: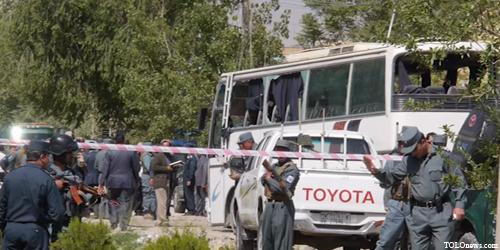 The bus was carrying employees of the attorney general's office to work in downtown Kabul when the attacker detonated his suicide vest, as the militants press on with their annual spring offensive.
The Afghan interior ministry "strongly condemned" the attack, confirming that one civilian was killed and 15 others were wounded.
"These attacks demonstrate [an] extreme level of atrocity by terrorists against innocent and defenseless civilians," the ministry said in a statement.