Huge bomb blast kills dozens, wounds hundreds in Afghan capital | Reuters: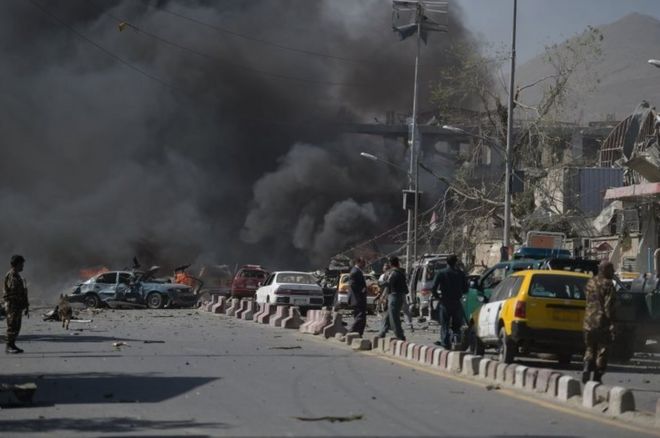 The explosion, one of the deadliest in Kabul and coming at the start of the holy month of Ramadan, occurred close to the fortified entrance to the German embassy on a road usually choked with traffic at that time of day, said Basir Mujahid, a spokesman for Kabul police.

"It was a car bomb near the German embassy, but there are several other important compounds and offices near there too. It is hard to say what the exact target is," Mujahid told Reuters.

The blast, which shattered windows and blew doors off their hinges in houses hundreds of yards away, was unusually powerful, with some reports saying it was caused by explosives concealed in a water tanker.