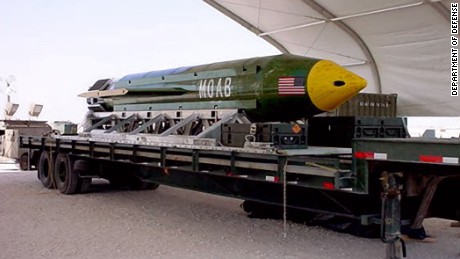 US drops 'mother of all bombs' on IS-held caves in Afghanistan:
War porn, Trump-style.
Its nickname, 'the mother of all bombs', is based on the name given to it by the US Air Force - 'Massive Ordnance Air Blast' bomb.
Mr Stump said the bomb was dropped on a group of caves and bunkers, believed to be used by Islamic State in Afghanistan, an affiliate group known by its US military acronym of 'ISIS-K'.