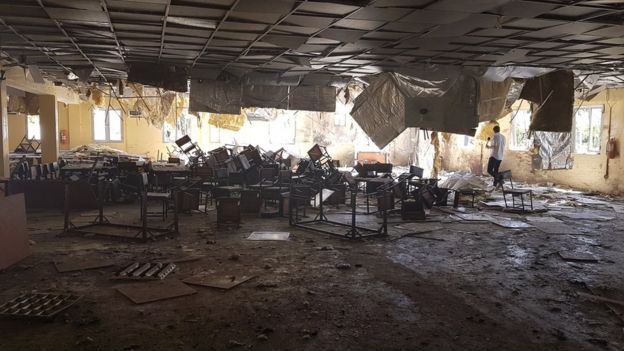 Afghan defence chiefs resign over deadly Taliban attack - BBC News:
Many of those who died were young recruits training at the base. Witnesses described chaotic scenes as the young soldiers struggled to work out who was friend or foe.
The attackers were armed with guns, grenades and some were wearing suicide vests, reports said. The defence ministry said the attackers were all killed.
It is not clear exactly how many soldiers died. The Afghan defence ministry has not released firm casualty figures, only saying more than 100 people were killed or injured.