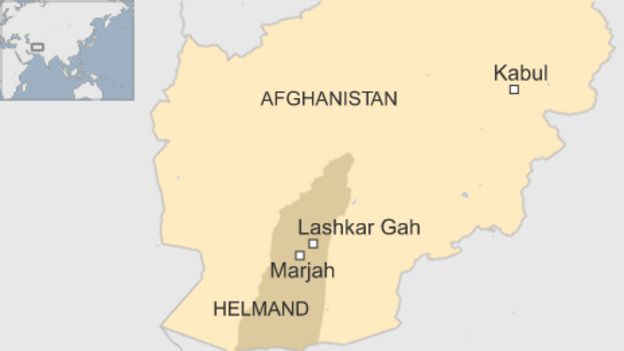 One US troop was killed and two wounded while fighting in southern Afghanistan, the US military command in Kabul said.
The fighting, which reflects intensified efforts by the US and its Afghan partners to push back against recent Taliban gains, was near the city of Marja, Helmand province, which shares a border with Pakistan.
The Taliban in recent weeks have focused their efforts on retaking parts of Helmand, and the US has countered with US special operations forces working with Afghan troops.
Details on the battle were sketchy.