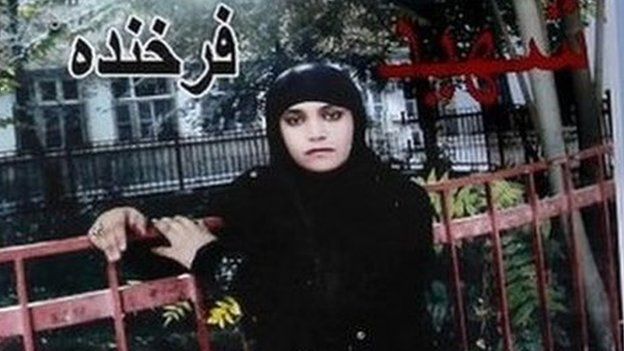 Farkhunda mob death trial exposes Afghanistan justice failures - BBC News:
After the sentences were handed down on Tuesday, prominent MP Farkhunda Naderi told the BBC that the wrong people were in the dock. She claimed that political pressure had prevented any senior police officers from being charged.
She said the one-year sentences for the police were "symbolic", and that once again Afghanistan had failed to deal properly with a case involving a woman.
The consequences for Farkhunda's family have been grave. They now live under police guard in fear of retribution from the relatives of those accused, or others who believe the original story that Farkhunda had burnt a Koran.