Brawl in Afghan parliament over cabinet nominees rejection - Khaama Press (KP) | Afghan News Agency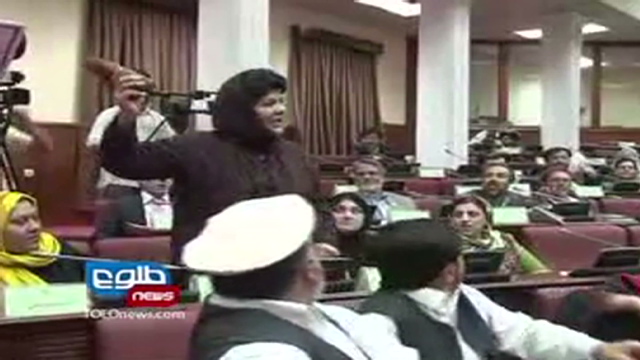 The Brawl among the Afghan lawmakers started after MP Shukria Barekzai critized the recent decision by joint parliamentary commission to reject the nominees insisting that the Parliament House is not authorized to deprive the rights of an Afghan national from election and voting.
The decision to reject the nominees was taken by joint parliamentary commission after reviewing the documents of each minister-designate and passing a resolution last week. They also called on President Ghani to introduce new nominees.